Monday, December 7, 2009...8:30 pm
J-students: create your own e-magazine calling card
Jump to Comments
Electronic newspapers and magazines are being touted by the media industry as a way of clinging on to readers and revenue.
Adobe spent a couple of days at last month's MediaPro 09 publishing expo in London heavily pushing its Air publishing tool, which allows clients to publish a digital facsimile of their newspaper or magazine (complete with virtually turning pages!) direct to a user's desktop. One high-profile user is the New York Times, which launched in May.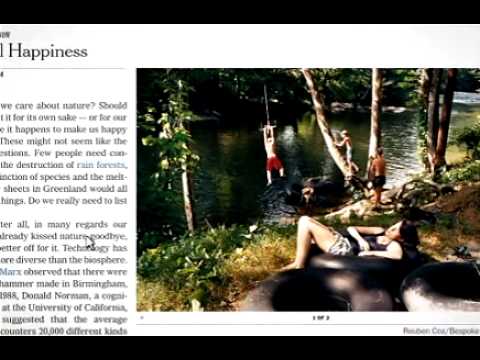 Part of the idea is that users are happier paying for content that is a product – ie that is an object (even if it's virtual) on their computer – rather than simply access to web content.
The other advantage is that the digital edition is tied to a user's computer and account – making it harder to pass around non-paying customers.
I'm not actually that keen on electronic magazines like this. I find them much clunkier to use than web sites, and less functional (even though the Air reader does do clever things to update individual stories from a database, for example).
But they do look good. In fact, if a journalism student went into a job interview with a link to a magazine they had produced and published electronically, rather than a sheaf of A4 printouts of their student project, I'd be quite impressed.
And of course they can.
Given that almost any digital publishing tool is available on the web at no cost, it's hardly surprising to come across Issuu – a free service that lets anyone upload documents files such as PDFs to create an online magazine, complete with those all-important virtually turning pages.
I'm not sure that e-magazines are anything other than an evolutionary cul-de-sac in digital media terms. But I'd certainly recommend journalism students explore that kind of publishing as a calling card in the industry's ferociously competitive jobs market.
(Even though the sheer number of them available on one site alone should give you an indication of just how tough it is to make any money at all in such a media-saturated market…)
[HT: Gareth Main via Paul Bradshaw]
Tweet